We've been keeping an eye out for unusual urban trees we can potentially scan. This is partly to build up a collection of the 3D tree structures in more extreme environments, extreme in this case being the level of pressure and management they are likely to have undergone. More generally, this is part of understanding the wider issue of urban tree cover, and how and why some trees survive and thrive. Mostly this is down to management and preservation but of course that reflects what has been planted in the first place and why.
Phil was alerted to these amazing redwoods on Canons Drive, Stanmore via twitter - the go-to research tool for urban forests, obvs! This private drive has an avenue of sequoias (or Wellingtonia - see below for some history of that name)
planted by the Duke of Chandos
. How we ended up with sequoias in the UK is an i
nteresting bit of history as well
; clearly the Duke of Chandos wanted to build an estate that was right on the cutting edge of the latest horticultural fad.
Phil, KC and I spent a morning admiring the trees and scanning up the drive. The tallest is around 33 m and you can see from the figure below the range of shapes. This is another great illustration of the variety of 3D structure we see from particular species in the same climate, but under different other external pressures.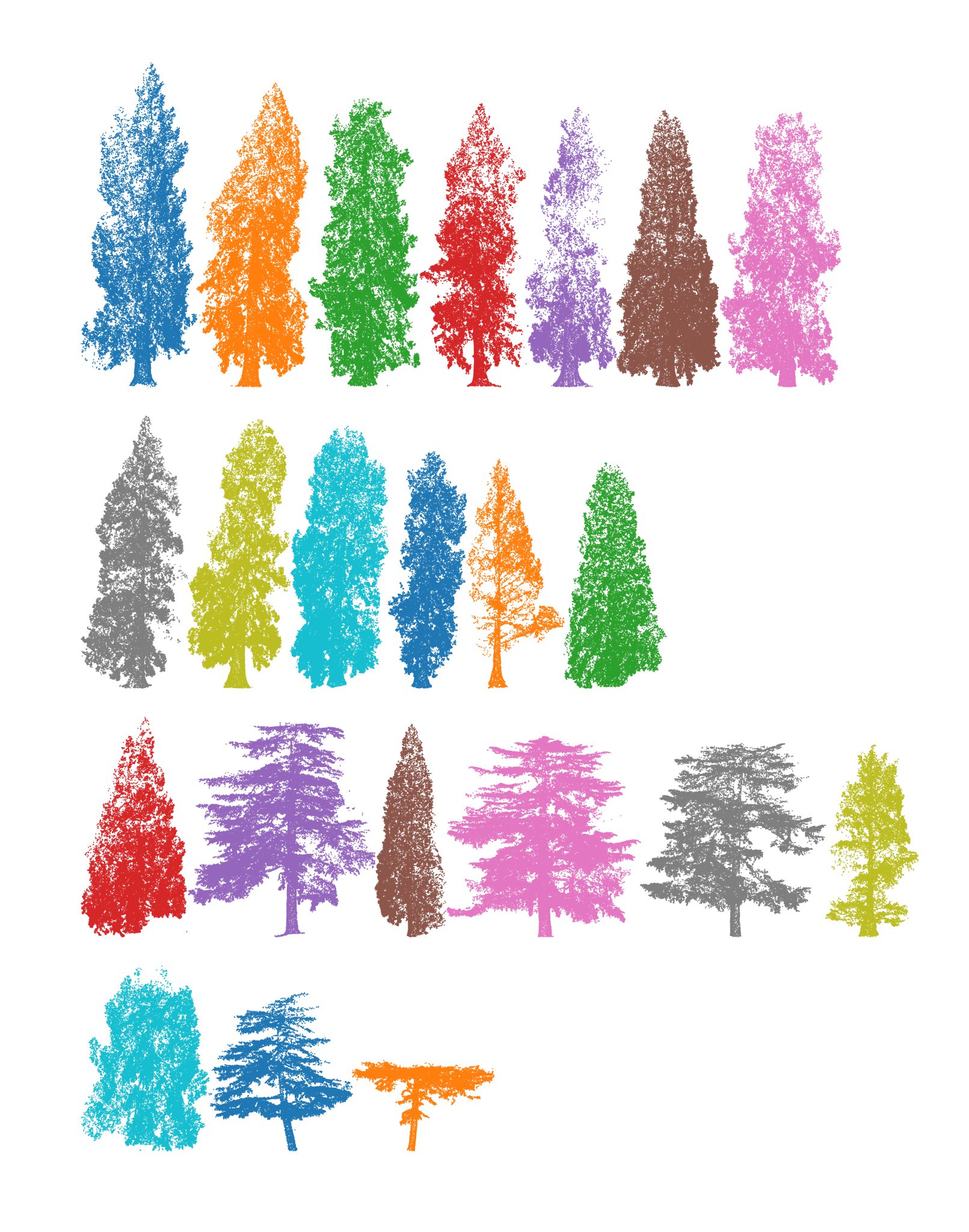 Extracted point clouds of the Canons Drive sequoias (P. Wilkes)
Phil has also produced a rather nice flythrough down the drive based on these data.
Canon St Giant redwoods
from
Phil Wilkes
on
Vimeo
.